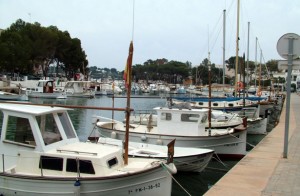 With all there is to do in the city of Cape Town, you may want to check out the flats for sale and get your bags packed for an adventure…
Cape Town in South Africa is anything but boring. One of the highlights of being in Cape Town is enjoying the glorious waters with a sunset cruise, boat race, boat trips, shark cage diving, or just kayaking around the crisp waters on the Waterfront.
To go shark cage diving while in Cape Town, you will have to travel out of the city to a place called Gansbaai. This is where you have the best chance of spotting a whale or a Great White shark. It is known as the Great White Shark capital of South Africa and is responsible for the area's robust economy.
You will have to get a boat ride that offers shark cage diving because it will come as a package including the equipment and underwater guide. It would be a great idea to invest in an underwater camera although many visitors have reported to have been so shocked to see the shark up close they forget to take pictures.
Shark cage diving has 2 options: either stay in the cage or stay on the boat and hope the shark will break the water's surface.  Not everyone can qualify for the dive especially if they have a pre-existing medical condition or insufficient swimming skills. Diving is relatively safe even with sharks around and 90% of the accidents are because of failure to follow safety diving practices.
Dragon Boat Racing
The Dragon Boat Racing event is part of the Cape Town Corporate Games. This year the Corporate Games will take place in June and the dragon boat race is the only water sport included in the game line-up.
A dragon boat is a long boat with no engine. It is tight in width and can fit 12 to 16 rowers. The name comes from design of the boat with dragon heads and dragon tails. One race has 3 dragon boats under a knock-out system. Some of the companies that have signed up to join the event this are Cape Grace Hotel, Pioneer Foods, Fire and Rescue Services, RedBull, Sanlam, Cape Media, and Barloworld Motors, among others.
High Speed Inflatable Boat Races
Cape Town also offers high speed inflatable boat rentals as an extreme adventure for water sports lovers. The high speed boats are equipped with 2 units 250 horsepower engines and can go as fast as 100 kilometers per hour. Rental time is charged per hour and while the ride will definitely be bumpy, it will certainly be a lot of fun. It is quite common to see dolphins racing with the boats or swimming close by.
Sunset Cruise and Private Charters
Of all the boating activities being offered in Cape Town, the sunset cruise is the most popular. The summer cruises are almost always fully booked even if parents are advised not to bring their young children since it is an early to late evening boat ride.
Most sunset cruises last for 90 minutes just in time for dinner along the Waterfront or any of the other great restaurants in Cape Town. There are also companies that offer private charter cruises for intimate dates, private functions, and social events. The companies can offer catering or you can bring in your own caterer. It's even possible to rent a flat and a yacht for several days and simply sail around the Table Bay and Clifton beaches.
Another, last word, aspect of Cape Town is its great restaurants: indeed the culinary delights will make food in other cities look like pet food! Yes, it really is that great 🙂